The Wardens stories and mountain music rise from the very land they've protected as Canadian national park wardens collectively for over 50 years.
The band have performed widely across western Canada and in the US from Alaska to California. They've shared the stage with Blue Rodeo, Pharis & Jason Romero and Ian Tyson and performed at Folk Alliance International, Canmore Folk Festival's main stage and for a royal audience in Edmonton, Alberta.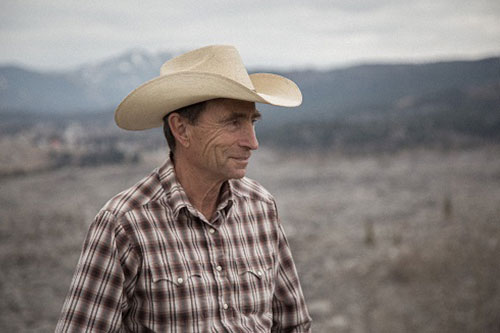 Songwriter, fingerstyle guitar

A national park warden for over 30 years in Banff National Park, Scott's music stems from a life lived in the deep wilderness of the Canadian Rockies as a horseman, search-and-rescue dog handler and technical alpine specialist.

Evoking the haunting fingerstyle guitar of Gordon Lightfoot with the mystique and presence of Ian Tyson, Scott's music embodies Canadian authenticity.
Scott was awarded the Governor General' s Award for Exemplary Service as a Peace Officer.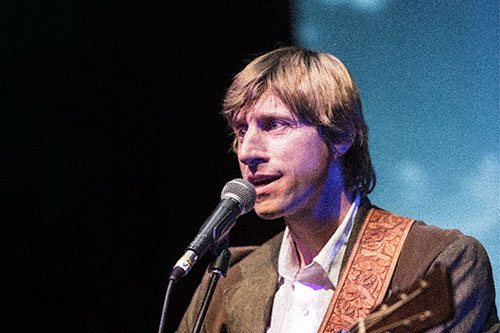 Songwriter, upright bass, mandolin, guitar

Ray founded The Wardens in 2009 with Scott Ward during the national park warden centennial after discovering the rich depth of music and stories within this region of Canada.

Translating the high lonesome sound of the Kentucky hills to those of the Rocky Mountains, Ray's vocals amplify the spirit of The Wardens' Mountain music. He has studied the upright bass with Missy Raines and mandolin under John Reischman. In 2021 he was nominated Traditional Singer of the Year for the Canadian Folk Music Awards.

Posted in Jasper National Park, Ray has worked in a number of parks including Banff, Glacier and Mount Revelstoke. He is currently working with grizzly bears and the abundance of wildlife that abounds in Jasper.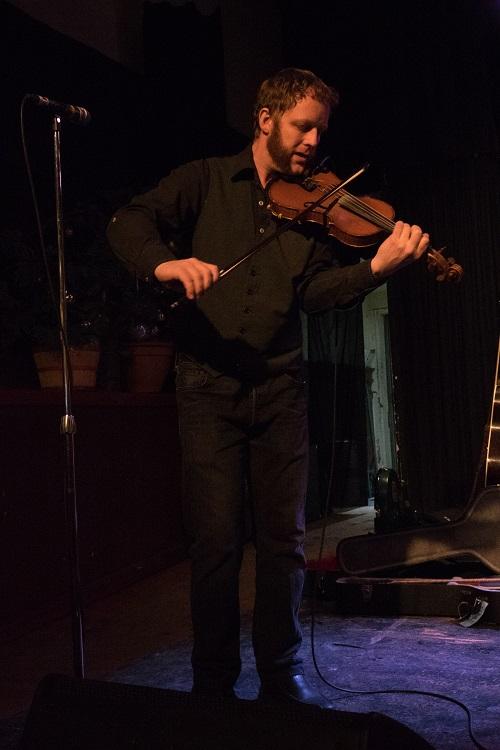 SCOTT DUNCAN
Our Deputy Warden, Scott Duncan has played fiddle on stage with us since 2017 and his work is featured on the album Sold Out at the Ironwood.

If you've seen us in concert anytime from 2017 on, there's a good chance Scott Duncan was with us. He's a sought after touring musician, working with John Wort Hannam Music, Samson's Delilah and his own project Delta Whiskey. But he likes joining The Wardens on the road so much that he makes every effort to be there when we need him. He is our journeyman musician, our ace-in-the-hole, our studio marksman. Scott Duncan is our Deputy Warden!

His talents are evident, and it's possible his pedigree has something to do with it. His grandfather - Herb Duncan - played fiddle for over 100 years in Maple Creek, Saskatchewan. Scott would go down as a young kid and hang out with grandpa playing dances as long as he was allowed to stay up late. The early immersion with grandpa (as well as many years of hard practice and performing with The Calgary Fiddlers Association) ensure that he has an intuitive sense of music that is so elusive to many. When we're on stage and Scott steps up to take a solo, we're going through the emotional roller coaster that his fiddle takes us on as much as the audience. He has a very special place in our hearts.

In early 2021, Scott's mentor and grandfather passed away at the age of 106. "Knew it was coming," said Scott "but it still hurts." While we all mourn the loss of the last member of the Maple Creek Fiddlers there's one thing we do know: we still hear the beauty of that old-time fiddler in heaven through the bow strokes of grandson Scott Duncan.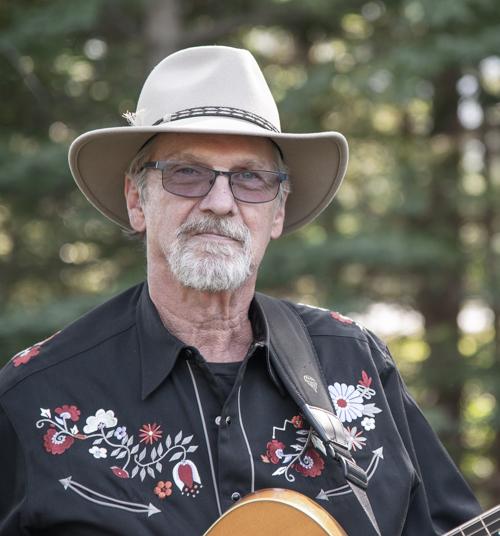 "In all the beer parlors all down along Main Street
All the dreams of the season are all spilled down on the floor
All the big stands of timber just waiting for falling" - Summer Wages, Ian Tyson


In the mid-70's when John Cronin was working on Vancouver Island choking trees on a logging operation, he would never have believed that he would one day be playing that song as part of Ian Tyson's band. But a life that included studying the ecology of his backyard Chesapeake Bay with his marine biologist father, homesteading in Alaska and skiing the bowls of Banff's Sunshine Village always involved a guitar.

After some bi-coastal international wanderings, Cronin eventually set roots down in Invermere, BC with his Canadian wife and played with a number of bands including the Windy Valley band and the Sheep River Rounders. One day the phone rang and he was invited to join Tyson's Chinook Arch Riders. Cronin was with Tyson for eight years - the lean years and the years his stardom reached its zenith.

Cronin joins The Wardens for select live performances where his background as a tasteful lead western guitar player is showcased. Hear his fine guitar work on his duo acoustic synergy project Cousins.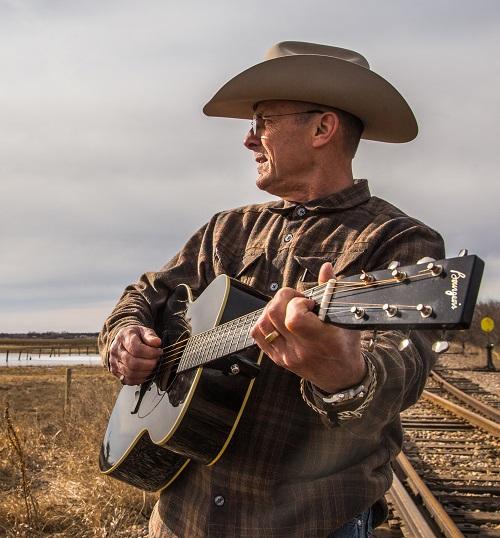 Bradley Bischoff
Songwriter, Rhythm guitar on EP, Bear 66, Sleeping Buffalo and Sold Out at the Ironwood.

Bradley Bischoff spent 10 years with The Wardens and helped define the band's sound. He has also worked tirelessly behind the scenes, passionately moving the project forward. And we've had a hell of a fun time playing music with him on the road! In 2021, Bradley stepped away from the band. Thank you ever so much Bradley, we're gonna miss you.

Bradley began his national park warden lifestyle in 1981. Assigned alone to the backcountry with a handful of horses for seventeen days at a time, Bradley penned many songs by the dim cabin lights and the dusky summers spent in the high alpine ranges. Bradley combines his melodic vocals and smooth lead licks with his mountain roots.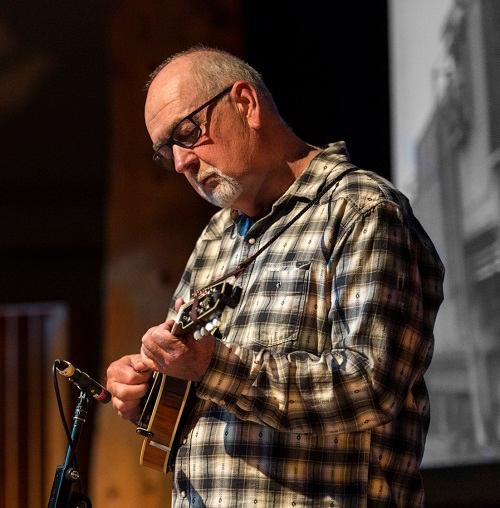 Bob Remington

Mandolin on Bear 66 and Sleeping Buffalo albums.

A longtime collaborator with The Wardens, Bob has had a big part in our sound. He was with us in studio for both albums he appears on and helped us polish arrangements and provided excellent musical sensibilities throughout the process. He's an ace mandolin player and had he not retired from his day job and moved to Vancouver Island we'd say he was one of the top mandolin players in Alberta.
Although he lives far away he has joined us on stage numerous times. Whenever he's in the neighbourhood (or we're in his), he has a standing invitation to join us on stage. He's been there for the Canmore Folk Music Festival, our CD release shows in 2017 and he joined us on the road last fall during our Vancouver Island tour.

Bob is currently the artistic director of the Cowichan Valley Bluegrass Festival. Find him playing mandolin all over both the albums he's part of as well as some vocal harmony on Bear 66.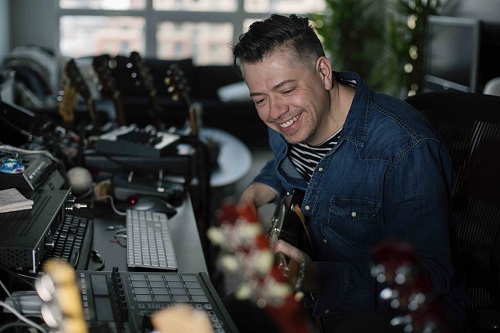 Russell Broom
Produced and playedmultiple instruments on Sold Out at the Ironwood

We first saw Russell accompanying Ian Tyson on stage and thought maybe he would want to work with The Wardens too. He's a Juno (and many many other)-award winning musician and producer (and long-time collaborator with Jann Arden) so we knew it was a longshot. We could at least ask. He said yes!

During pre-studio sessions for Sold Out at the Ironwood, Russell was key in refining our arrangements and ensuring we were ready when it was time to hit the record button at OCL Studios and - once Covid hit - at his own Broom Closet studio.

Not only did he masterfully engineer the album but he provided tasteful instrumentation on a few tracks. His rich electric guitar textures actually open the entire album with his intro on The Code. He's also featured on Thousand Rescues with a distinctive nylon guitar accompaniment. We think it's just right. His work is sprinkled throughout our songs - listen for the resonator guitar, 6-string banjo and even percussion and that would be Russell.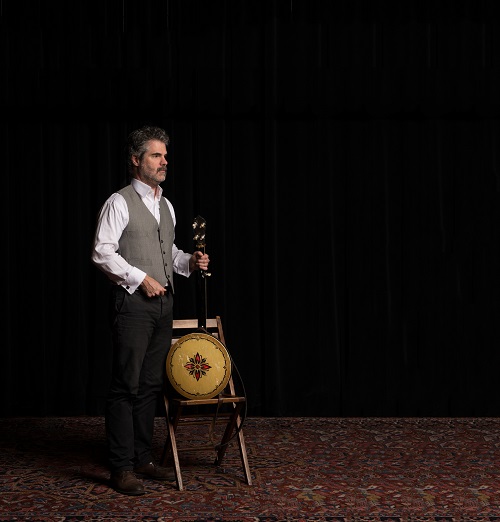 Nick Hornbuckle
Banjo on The Wardens only instrumental tune Selkirk Snow.

The Wardens are known for the stories behind the music, so it might seem counterintuitive for us to perform an instrumental piece. There's always a story lurking in our music and Selkirk Snow is no exception. It was written a couple snowy winters ago as Ray was working in Glacier National Park and living at Rogers Pass. That winter, the snow - that magical snow - just wouldn't stop. Thirty feet had fallen when it was all said and done.

When we got into the studio, because we weren't in a live situation, we especially needed this tune to tell that story - from the first few falling flakes in the fall that cover the undergrowth to the fury and beauty in those crippling mid-winter storms. We felt it needed just one more instrument to fully bring those large flakes of snow to the ground. That's where Nick Hornbuckle comes in. We've know him and his work with John Reischman and the Jaybirds for years and more recently Nick has been churning out his own solo banjo instrumentals (with guests). And they're just fantastic.

We sent Nick the tracks with the "holes" for him to fill and when we got it back it fit the tune to perfection. His addition is kind of like skiing down those powder slopes and the uncontrollable laughter that comes with it all.

Check Nick's work out - he was nominated for Solo Instrumental Album of the Year for his 12x2(+/-1) with the Canadian Folk Music Association. His newest album 13 or So is also his debut with his own record label Ruby's Slippers Records. It's banjo at its finest, the perfect combination of the 3 T's: tone, timing and taste. Thank you Nick!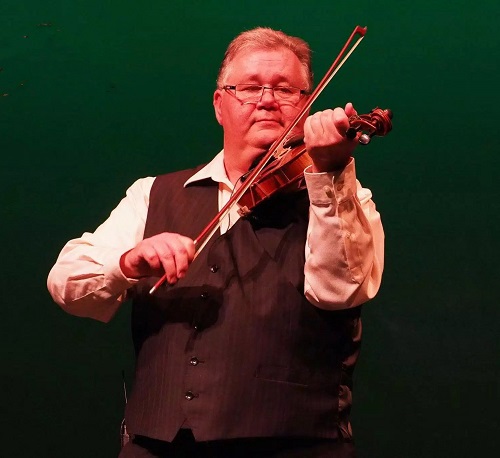 Calvin Vollrath
Fiddle player appears on albums Sleeping Buffalo and Sold Out at the Ironwood.

When we recorded 2017's Sleeping Buffalo we knew we wanted to add a touch of fiddle to a number of our songs. We had seen Calvin perform at the Blueberry Bluegrass Festival and knew he was one of the best in the business. After Calvin sent his fiddle parts back to us from his home studio we heard so much good stuff in there that fiddle began to sound like it really belonged in The Wardens.

Calvin is a Grand North American fiddle champion and has released over 60 of his own albums and was even commissioned to compose fiddle numbers representing all Canadian fiddle styles for the 2010 Vancouver Olympics. He's also one of the few European-Canadians who plays professionally in the Métis style.

While geography (he's from St. Paul, AB) and his own busy solo career keep us from playing together, we did have a very special moment a couple years back playing a show in Cold Lake. Calvin had created a "twin fiddle" intro for the song Government Cowboy and we had only ever played that song with a single fiddle with our Deputy Warden fiddler Scott Duncan. Since we were in the neighbourhood we invited Calvin to the show and asked him to bring his fiddle along "just in case". For the first and only time that night we performed Government Cowboy as it sounds on the studio release - with twin fiddles. What a fantastic experience that was.

While we deputized the other incredible talented fiddler from Alberta (Scott Duncan) we still wanted to include Calvin on our new album - we think it's been a fantastic relationship and Calvin was also a mentor to our Scott Duncan. How cool would it be, we thought , if they could join in twin fiddles on a song for Sold Out at the Ironwood. Again, fantastic results with twin fiddle on Half-Mile Honeymoon. Hopefully someday soon the stars will align again and we can perform this song live with twin fiddles!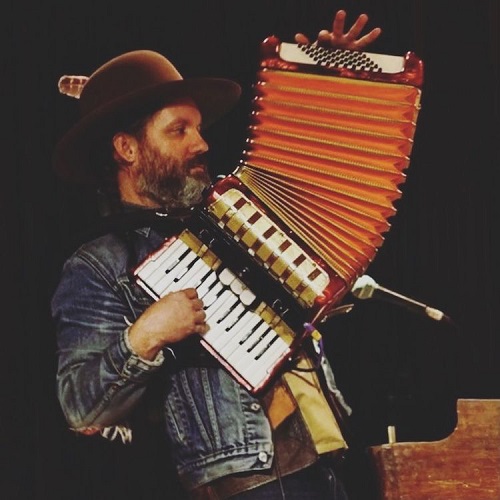 Mike Little
Sold Out at the Ironwood album.

You may not know his name, but Mike Little has probably been in your living room at least a few times in the last couple decades. As a session musician, Mike has backed up many big names in music as one of Canada's top keyboard musicians. (He has a couple JUNO's and is a 3-time CCMA award-winning keyboard player, no big deal!)

We didn't know his name either until we started talking about adding accordion onto The Code and Sold Out at the Ironwood. That's when our producer Russell Broom said: "I know just the guy for the job." And that's how it goes, good producers have deep and varied musical contacts that help us get the best out of our music - including the right backup musician.

Little, who runs his own studio in Calgary is set up for working in the exact way that the recording world works - we sent him our recording session tracks by e-mail and within a few days a digital file was back in Russell's inbox ready to mix. The recordings sound as if he's been with the band since day one. That's why a good session musician gets lots of work: they have that intuitive sense of what the band needs. We loved his takes and we think you'll love them too.

As for himself, Mike, in collaboration with his partner and vocalist/producer Candace Lacina, have built their own Americana/Roots band made up of those exact high-quality session musicians so many bands hire for their recordings. They call themselves The Hello Darlins and were chugging right along until the pandemic slowed them up a bit. But only just a bit: "We have no intention of stopping," he told us. Down the road you can be sure they too will be visiting you in your living room.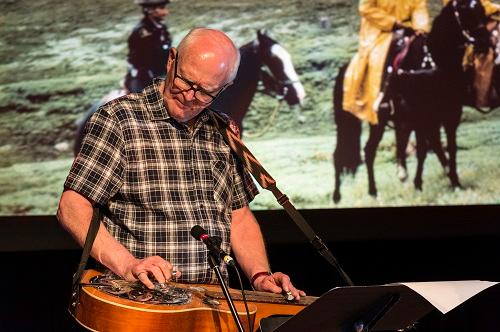 Jack Loree
Dobro on Bear 66 and Sleeping Buffalo albums.

One of the most passionate musicians in Alberta, Jack is our go-to guy for anything Dobro. While well versed in a number of instruments, Jack's work on the Dobro is most notable. If you go to any bluegrass festival across Alberta you will find Jack jamming late into the night in one of the hot jam circles and his licks are tasteful and smooth.

A member of several bands over the years, most notable The Tragically Hick and Go Ask Earl we were very excited to have Jack join us not only in the studio but live on stage for our CD release shows for the Sleeping Buffalo album.

Hear him play on songs like Wheels on the Wildlife Trap, Lonesome Trail and High Country Nights.